Finance Update 2020
Each month the Finance Team at The Forge look at the figures of what's come in and what's gone out; using those facts they then seek to share with staff, elders & trustees what is happening within The Forge, in terms of its financial health. The team asks itself questions like – is income where we want it to be? Are costs being controlled? Are we carefully monitoring restricted income both in and then out again?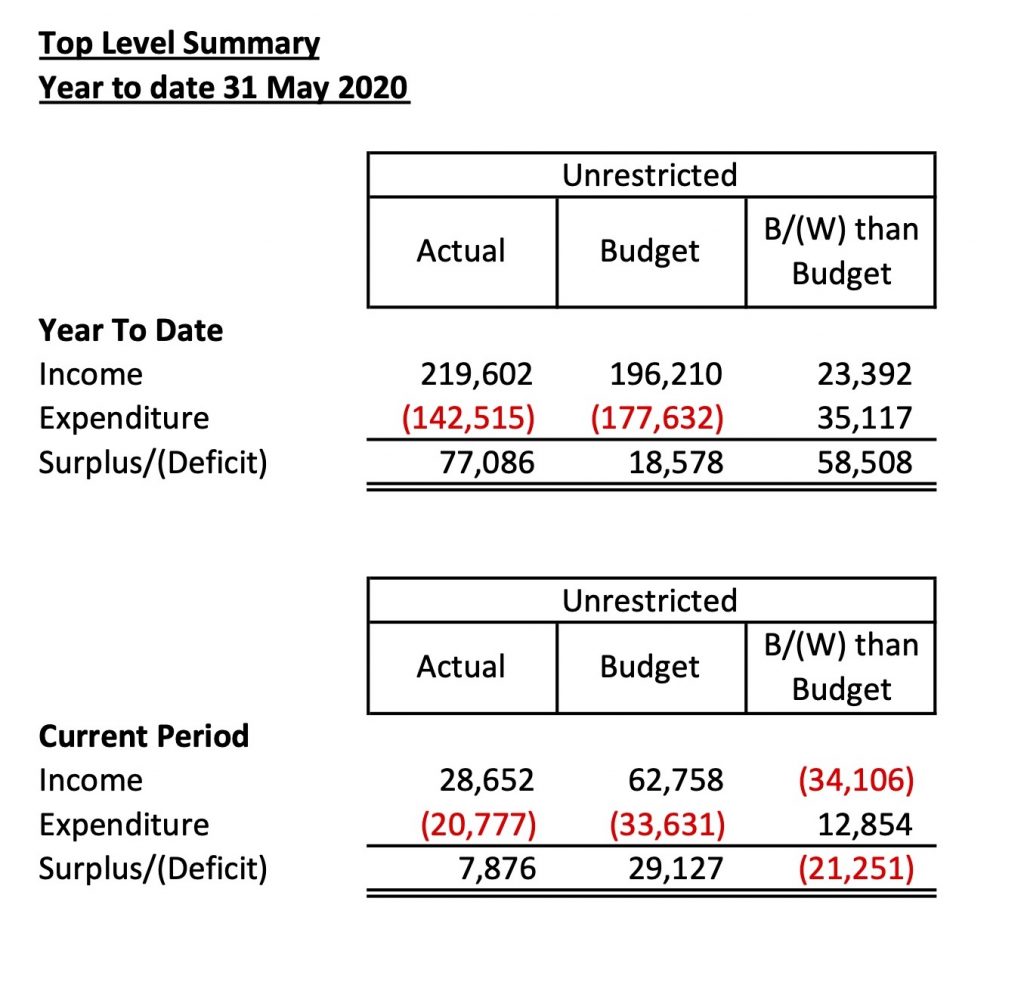 May's income and expenditure was encouraging.  It's becoming increasingly difficult to make sensible comparisons between the actual financial results and our budget.  Our actual results include the impact of the lockdown which isn't included in the budget.  Our budget includes a Gift Day, which we decided not to hold.  That said, May's results were encouraging.  Although some people have understandably had to stop or reduce their giving during lockdown, we benefitted from the generosity of others.  Our income in May was £28,652 which is a bit down on April but consistent with pre-lockdown.  Thanks to everyone who supports us financially.
If you want to start regular giving or to make a single donation, just click here.
If you already give regularly and want to change the amount you give, just use internet or phone banking to change your standing order.
If you're a UK taxpayer you can add 25% to the value of your giving by completing a Gift Aid declaration. An email to accounts@forgechurch.com will get the ball rolling.
It's always really helpful if we can know of any changes, so please just let us know confidentially at accounts@forgechurch.com.  Thank you.
If you have any questions or observations, please click here to email.
© The Forge Community Church | Registered Charity No: 1101080