Finance Update 2020
Each month the Finance Team at The Forge look at the figures of what's come in and what's gone out; using those facts they then seek to share with staff, elders & trustees what is happening within The Forge, in terms of its financial health. The team asks itself questions like – is income where we want it to be? Are costs being controlled? Are we carefully monitoring restricted income both in and then out again?
Whilst the people of the Forge continue to be generous with their time and their money, those of you who read Steve's monthly updates will know that our finances continue to be under pressure.  Please pray for wisdom for the staff leaders, elders and directors as they wrestle with this and seek to match ambition and resource.
We've completed our internal accounts for 2019, and the results can be summarised as follows: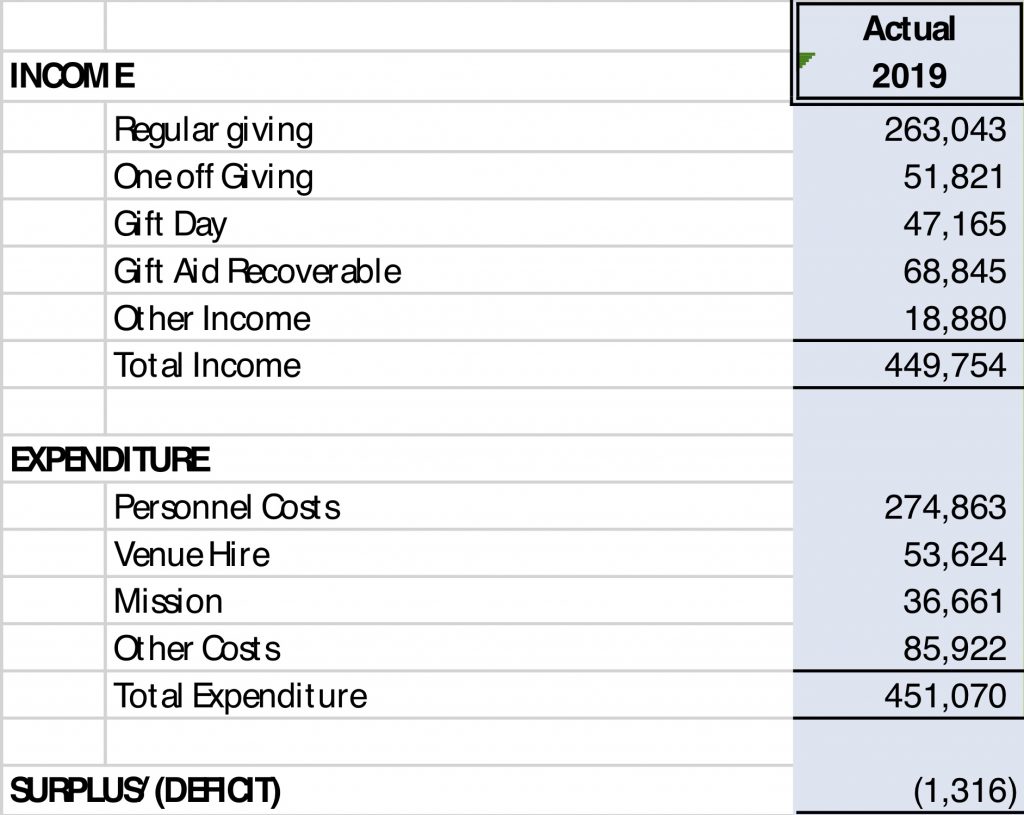 The overall deficit for the year was very close to budget for which we are grateful in what has been a challenging year financially.
The following charts paint a picture of our financial performance.  The peak in income in March and April is from the Gift Day and the Revolution residential week.  The spike in costs on March is also due to Revolution.
These are our internal numbers.  They will be independently examined over the next couple of months.  We're not expecting any significant adjustments, and we will update you once the examination is complete.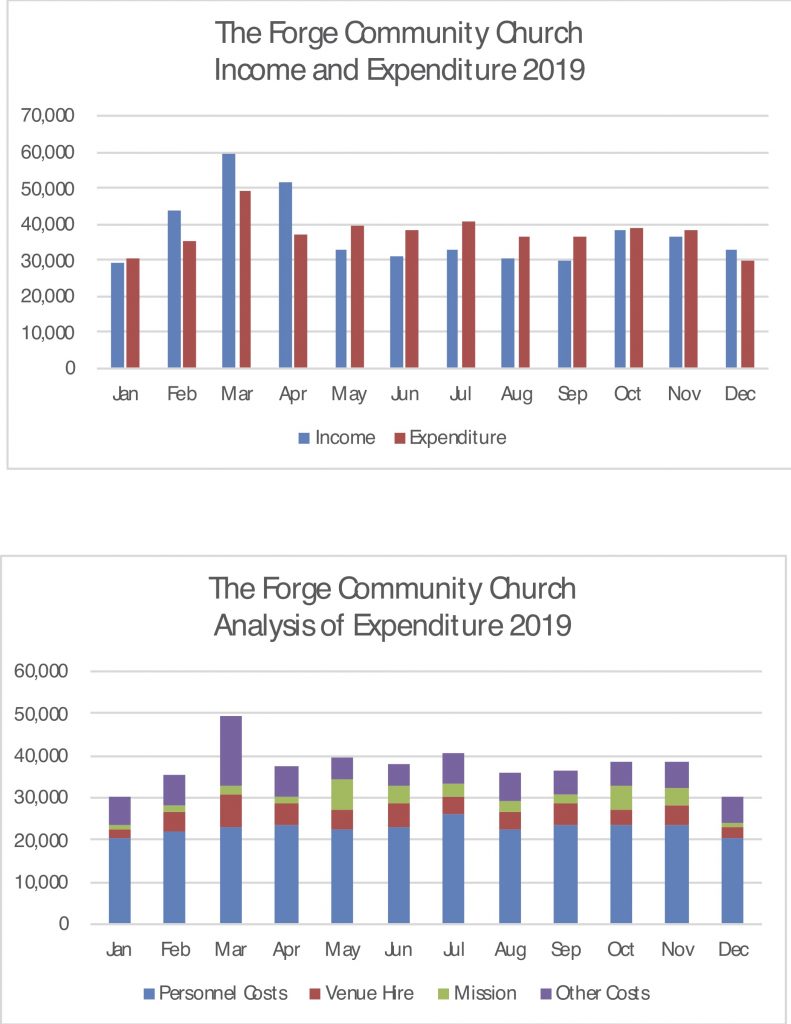 2020 Budget
The directors have approved a budget for 2020.  It shows income flat at 2019 levels, and reductions in cost.  As a result we are budgeting a surplus in 2020 of £25,000, which will be a good step to building financial breathing room after two years of deficit.
In 2020 we expect to benefit from lower personnel costs due to Becky Warnock's maternity leave and Finn Johnston's decision to reduce his paid hours.  We're also budgeting to reduce venue hire costs at Eye, have reduced our financial commitment to The Further Faster Network, and will not fund staff attendance at any overseas conferences.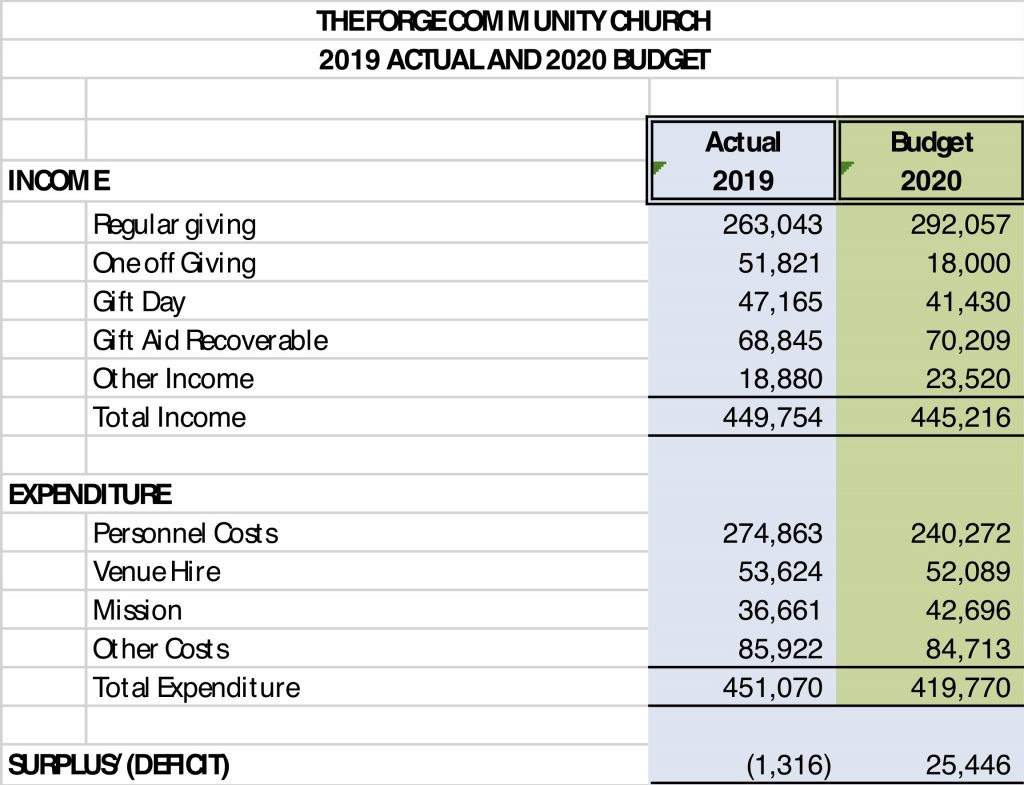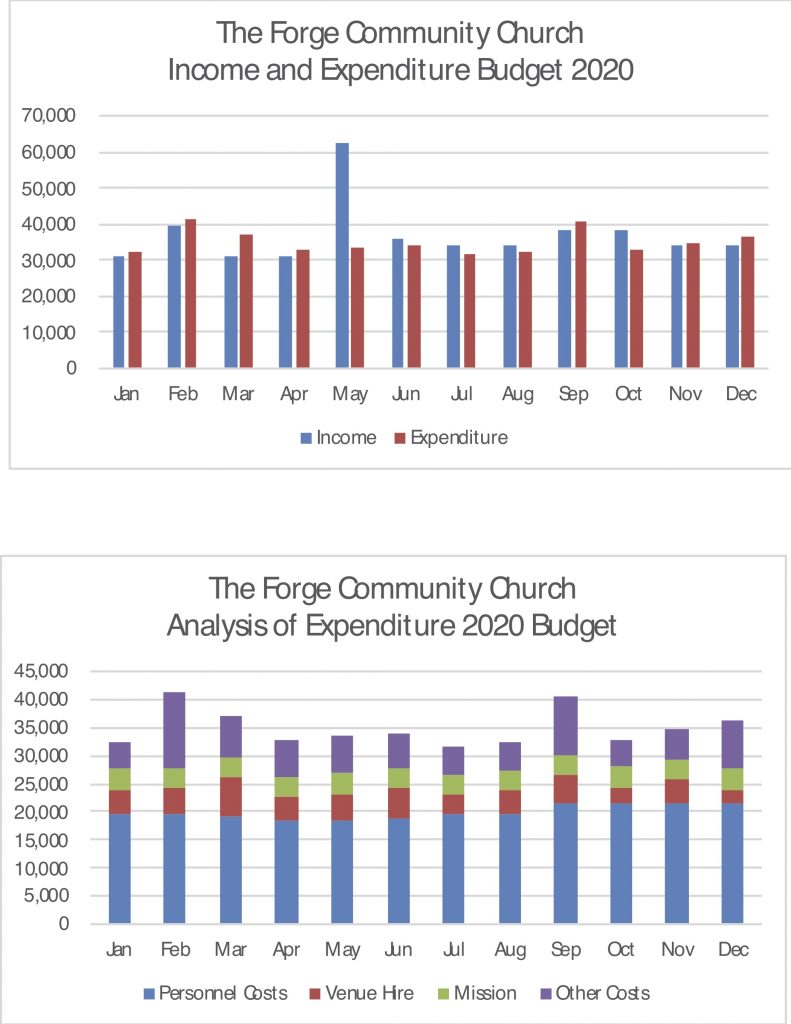 If you have any questions or observations, please click here to email.
© The Forge Community Church | Registered Charity No: 1101080