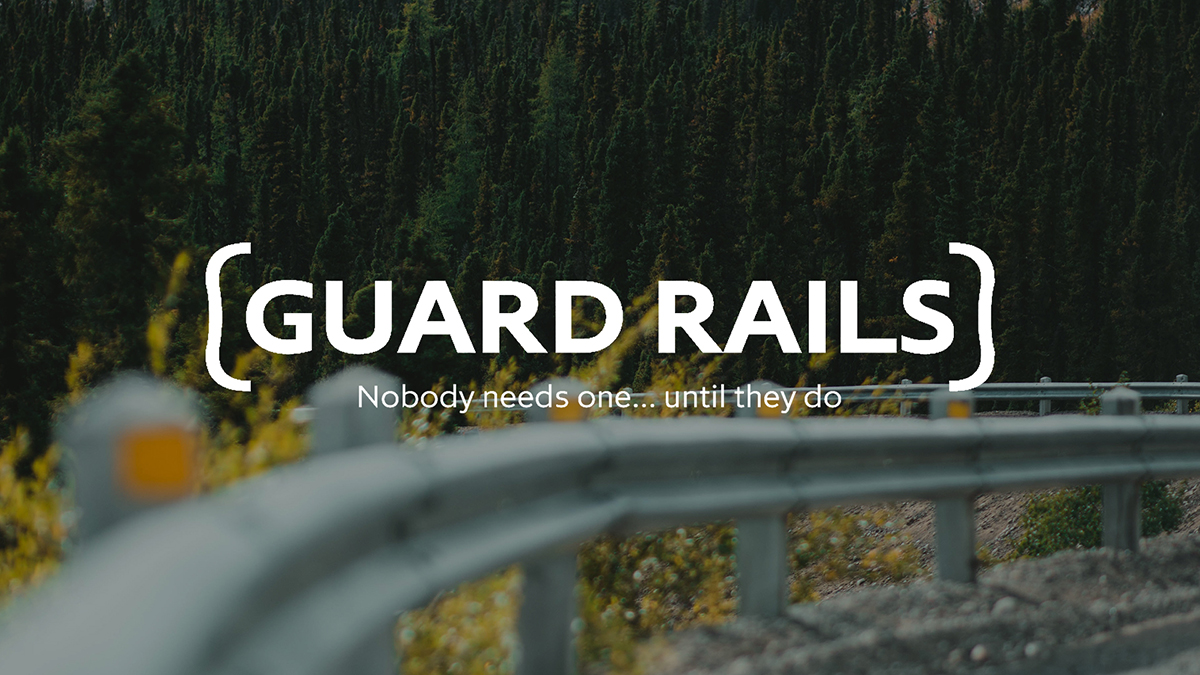 Guard Rails
Guardrails: They're everywhere, whether we need them to be or not.
The thing about guardrails is that we don't need them… until we do.  When we do need one, it can be the difference between life and death.
 Maybe your greatest regret could have been avoided if you had established boundaries that kept you safe. In this five week series, we will be inspired and challenged to establish some personal guardrails.
VIEW SERIES
1st Nov 2020 : DIRECT AND PROTECT
8th Nov 2020: PROXIMITY
15th Nov 2020: FOREVER YOURS
22st Nov 2020: THE MASTER APPROACH
29th Nov 2020: THE HEART OF THE MATTER
(coming soon)
© The Forge Community Church | Registered Charity No: 1101080