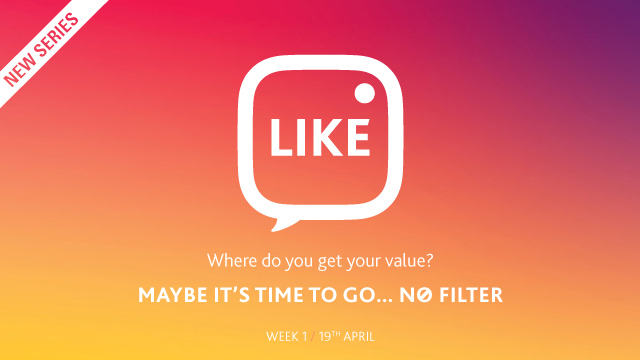 NO FILTER
In a brave new world of selfies, photos of your dinner, and #ThrowbackThursdays – how are we supposed to deal with the darker side of our online selves? When everything is airbrushed, photoshopped and filtered, how do we know what's genuine?
Even in the reality of everyday life, we have the habit to omit the areas we'd rather forget and exaggerate the qualities we're proud of. It's time to find some authenticity, time to be vulnerable. It's time to be honest, to admit that life in't always perfect, and know that that's ok! In this series we're going to challenge ourselves to consider where we really find our value. Time to walk away from the 'brand' we've built, time to get real, time to go 'No Filter'.
VIEW SERIES
19 April – Like // Where do you get your value?
26 April – Comment 
// When to keep your mouth shut and when to speak up.

03 May – Share
 // Behind the scenes VS front of stage.
10 May – Block
 // What to do when you get triggered.
© The Forge Community Church | Registered Charity No: 1101080