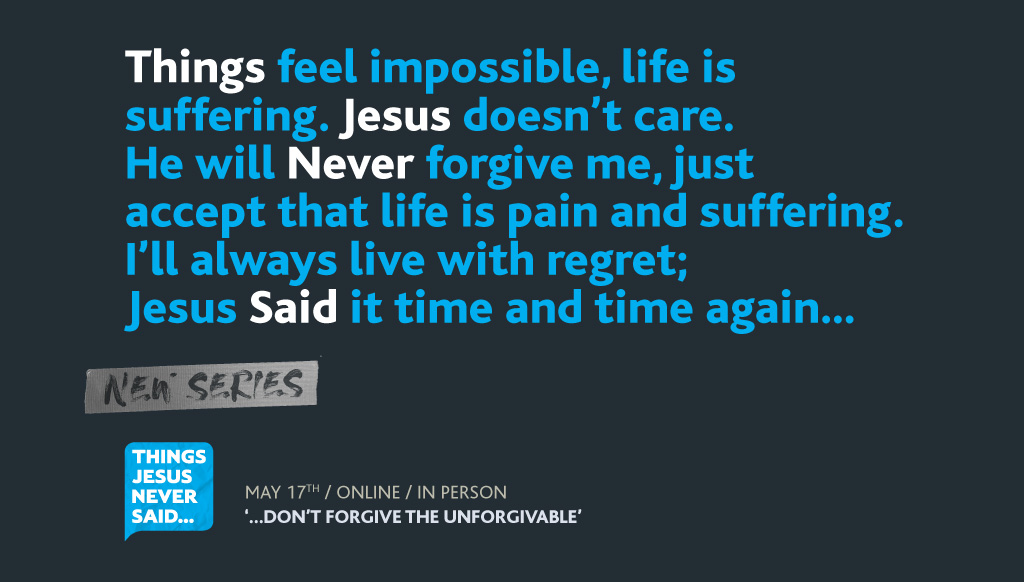 Things Jesus Never Said…
Jesus shared a lot of wisdom in the Bible. Lately, He also seems to say a lot of other stuff on social media, too. But where's the line between what He actually told us, and the things Jesus never said?
This series cuts through the noise of the world's perceptions of Jesus and what it means to follow Him. It seeks to debunk popular misconceptions and bring clear truth on who Jesus is, and His relevance in our lives today.
VIEW SERIES
May 17th – You Don't Have To Forgive Them
May 24th – Go Do What Makes You Happy
May 31st – You Won't Have Bad Days
June 07th – You Always Get What You Deserve
© The Forge Community Church | Registered Charity No: 1101080