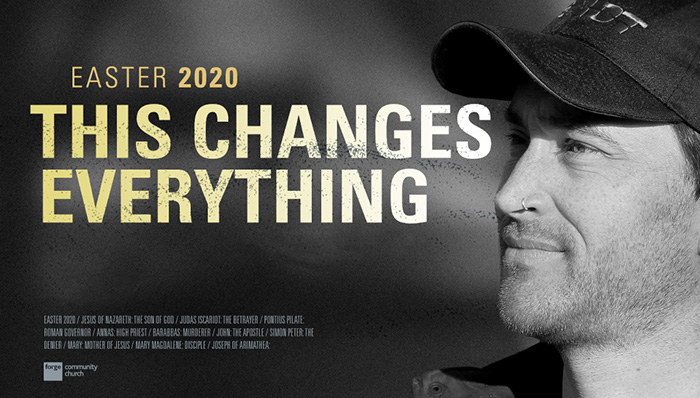 THIS CHANGES EVERYTHING
There are certain moments in life that change everything. Often you're unable to do anything about this, you are unsure what it all means and what the full implications are (it's not always good news). But whether we like it or not, these moments impact our lives.
Over two thousand years ago, something happened that was both brutal and beautiful, pain filled and perfect, ruthless and redemptive… and it more than any event before or since, it changed EVERYTHING… forever.
VIEW SERIES
29th March – CHOSEN 
5th April  – FORGIVEN
 12th April – ALIVE
© The Forge Community Church | Registered Charity No: 1101080