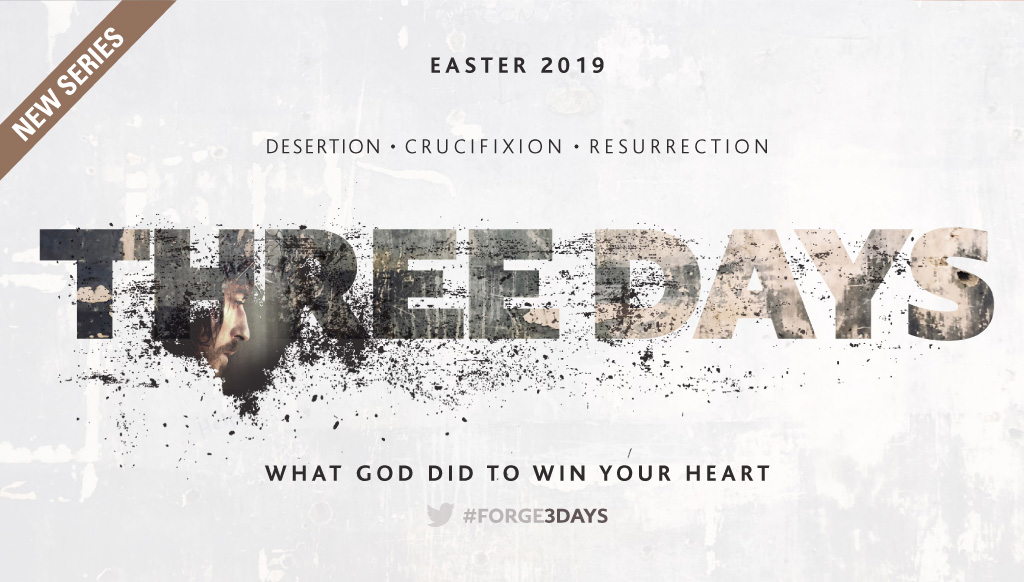 THREE DAYS
We never expect it when dark times hit. When we're blindsided by the most difficult moments of life, often the first question we ask is, "Where are you, God?"
Jesus' first followers felt this way, too. They watched soldiers beat and kill the man they'd invested their lives in. It was a dark time. And as they hid in their homes, they likely wondered, "Where are you, God?"
But in the days that followed Jesus's death, God shows that he doesn't leave us when life gets dark. Jesus walked out of a dark tomb into the light of day.
In this new series we look at 3 of the days that led up to that first Easter Sunday. We will see him deserted by his friends, crucified by his enemies and bought back to life by his Father.
Jesus stands in a league of His own. His words are captivating; His heart is enthralling; and just when we think we've got him figured out, he surprises us all over again. This is no ordinary man.
VIEW SERIES
DAY ONE – The Desertion / April 07th

DAY TWO – The Crucifixion / April 14th

DAY THREE – The Resurrection / April 21st


© The Forge Community Church | Registered Charity No: 1101080