In 2013 we formed a partnership with Street Kids Direct. We love sending teams to Central America to work alongside this amazing charity in Guatemala.
Guatemala is a country with a sad history, a history that has resulted in many children finding their home on the streets.
Street Kids Direct is committed to, and passionate about loving and serving street kids and to see this need to live on the streets come to an end. They partner with other organisations on the ground such as schools, social services and children's homes and work with them to offer love and support to the children on the streets. Alongside that, Street Kids Direct understand the value in going out onto the streets and just befriending those who find themselves there.
Could this be for you? We're looking for people who have high energy and strong resilience.
Oh, and if you happen to know any Spanish, that may help!
SIGN UP NOW
24th October to 5th November 2020 – £1400*
The team will be spending time in Guatemala city visiting various projects and spending a significant time on the streets with street kids. This will be an amazing opportunity to serve these Street Kids Direct and the children with which they work. We are particularly looking for people with strong emotional resilience but above all else a heart to serve.
*Price includes return flights from London to Guatemala City, transfers (both UK and overseas), accommodation at a team house within a compound, food and insurance.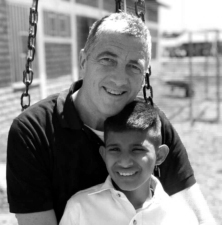 DUNCAN DYASON
Guatemala Overseas Link
Duncan has committed the last 25 years of his life to the street kids of Latin America. As founder and director of 'Street Kids Direct' he works tirelessly in Guatemala with a small team of staff and volunteers doing outreach on the streets, mentoring high risk young people and operating the centre (a safe place for children to come).
© The Forge Community Church | Registered Charity No: 1101080